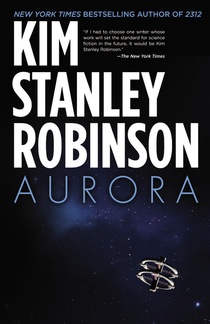 Aurora by Kim Stanley Robinson  was the 84th official Sword and Laser Book Club selection.
Reading period: May 1, 2016 - May 31, 2016
How/Why was this book chosen: It was chosen by a poll of Sword and Laser Forum Members
Sword & Laser Goodreads Group Discussion of Aurora
Aurora by Kim Stanley Robinson Edit
A major new novel from one of science fiction's most powerful voices, AURORA tells the incredible story of our first voyage beyond the solar system. Brilliantly imagined and beautifully told, it is the work of a writer at the height of his powers.Our voyage from Earth began generations ago.
Now, we approach our new home.
AURORA.