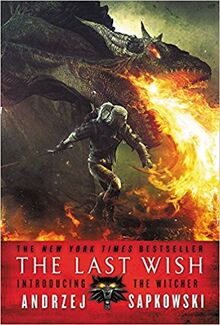 The Last Wish by Andrzej Sapkowski was the 87th official Sword and Laser Book Club selection.
Reading period: Aug 1, 2016 - Aug 31, 2016
How/Why was this book chosen: Veronica chose it.
Sword & Laser Goodreads Group Discussion of The Last Wish
The Last Wish by Andrzej Sapkowski Edit
Geralt of Rivia is a witcher. A cunning sorcerer. A merciless assassin. 
And a cold-blooded killer.
His sole purpose: to destroy the monsters that plague the world. 
But not everything monstrous-looking is evil and not everything fair is good. . . and in every fairy tale there is a grain of truth. 
---
Other books in the Witcher Saga